A mini case study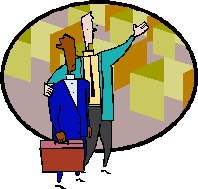 Please read Part I for the story.
Robert reached out to a few colleagues and friends to understand how they engage new employees within their organizations. He got a few ideas that he felt would work well within his department and the organization.
The ideas that he got and decided to try out included:
Assigning a "buddy." Robert had one of the other employees in the group be a formal "buddy" with Allison. This buddy would provide guidance to Allison, answer any questions/point her in the right direction and would have a budget to take Allison out to lunch at least 2x a month.
Assigning a mentor. The mentor would be someone from another department as this would enable Allison to have a contact outside the department that would be able to mentor her and provide guidance about the company, informal ways of getting things done/decisions made, and how to navigate around. Having a mentor outside the department provides Allison a connection if she has an issue within the department and would like to confide in someone outside the group.
Two days to learn more about the department and the organization as a whole. Two days would be set aside for Allison to learn more about the department and the organization, through a variety of meetings with co-workers and supervisors, meeting with organizational leaders and having lunch on each day with individuals from other departments so that she gets to know a variety of people throughout the organization.
One day to shadow others in the department. Allison would spend one day shadowing her co-workers to learn more about the job she would be doing and the challenges they have in the role along with how they manage those challenges.
Robert was excited about his plan to get Allison engaged sooner within the department and the organization. Allison loved the idea when it was presented to her, as did the others in the department. In fact, a few of Robert's peers wanted to do the same when new hires joined their departments.