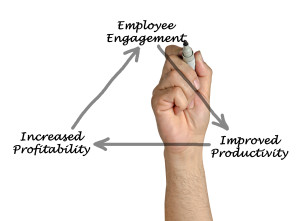 Often as leaders we get tied up in the everyday work we need to accomplish as well as in many meetings and forget about the importance of getting to know our employees and spending some time with them. Here are four ways for leaders that will enable them to get to know their employees.
One-on-one meetings: Regularly meet with employees one-on-one – this may be weekly or bi-weekly. For remote employees, meet via a virtual tool. One-on-one meetings are the time to discuss personal development goals and get to know your employees individually. Collaborate during these meetings on progress on meeting goals, completing work assignments and resolving problems. One-on-one meetings are essential to truly get to know your employees as individuals and enables for stronger working relationships with your staff.
Team meetings: Team meetings should be at least once a month; though depending on the work of the group, twice a month may be necessary. Team meetings enable your employees to collaborate with each other and ensures that department goals are being achieved by the group. Use this time to brainstorm with the team, solve problems that impact the group collaboratively and to share information about the organization. For virtual or remote teams, use a virtual tool to enable more effective collaboration. Additionally, try to get the team together at least once or twice a year in one location. During this time, enable for some team building events for the group.
Coffee or lunch with staff: Ensure that you spend time with each member of your team outside of the office. This may be meeting a staff member for coffee in the morning or taking an employee out to lunch. These times enable you to build a stronger relationship with your staff and enables for them to get to know you on a personal level and vice versa.
Walk around and "check in": Get out of your office on a daily basis – no matter how busy you are. Walk around and check in with your staff to see how they are doing. For remote workers, send an email or pick up the phone to "check in" and see how they are doing and ask if they need any support.
Getting to know your employees enables for better understanding of what motivates and engages them. It also enables you to establish stronger working relationships with them overall. Employees who feel that their managers have taken the time to understand them and know them are better engaged in the business and more loyal to the organization. They tend to collaborate more with their peers and jointly solve problems.