Hence…I Learned Something!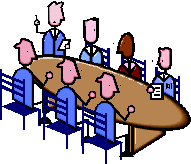 I was working with a client just last week to schedule training workshops for the 2015. We got to talking about some the feedback she receives on my workshops. She said she frequently hears from participants in my workshops that they had to do a lot of work and were challenged. "The workshop was difficult," they tell her. When she asks if they learned; they answer in the positive, "Yes, most definitely! Best training class I have attended!"
I have learned over the years of creating my training programs and delivering them that people need to be engaged and challenged. No theory, practical hands on training they can apply back on the job. Why spend a day away from the desk if you aren't going to learn something?
My programs use a variety of hands-on activities to get people engaged and to help them apply – in a safe environment – what they are learning in the classroom. This includes:
Mini case studies
Discussions
Role plays
Problem solving scenarios
Assessments/surveys
When delivered for a client, these activities are designed based on the client's business. What better way to help participants in the program understand the concepts then to link them to what they manage every day on the job. In virtual training that includes participants from a variety of clients, a number of examples are provided that enable everyone in the workshop to be able to relate to what is being presented.
Are you developing training programs in your organization, or sourcing vendors to assist you? Be sure to ask how they develop their programs. No theory! Practical, hands-on training needed to engage folks, challenge them and ensure they learn skills they can apply back on the job the very next day.