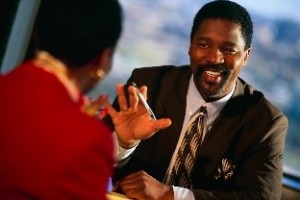 When you first joined the company over 6 months ago, you tried to move forward with a number of initiatives that were successful at your last company.  You met quite a bit of resistance from business line managers (your peers).  You couldn't seem to move forward with any of your initiatives.
In a recent conversation with a friend who also worked at the company, he told you that you came across as knowing what is best for the organization and really didn't appear to listen to others. While you had good ideas, you never bothered to understand what would or wouldn't work at this company. You seemed to think you knew it all.
You need to change everyone's perception of you. What are you going to do?
What are your thoughts on the question above? Please share your ideas in the Comments field below. Part II of this post will respond to the problem with some potential solutions/ideas to consider.