Helping Them Be Successful From Day One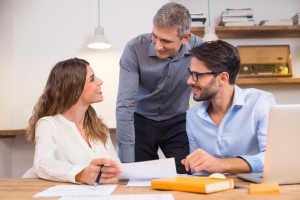 New supervisors are often challenged with moving from being a friend to being a manager. That's a big step! To help them be successful in their first role managing people, provide them a mentor to guide them.
A mentor can help supervisors adapt to their new role by:
Providing support as they move from being an individual contributor to managing others
Helping them to address past conversations, actions or behavior that may negatively impact how they are viewed as a supervisor
Being a sounding board
Providing feedback on their performance
Helping them in managing conflicts, issues or problems that may arise in their role as a supervisor
Helping them craft agendas and provide guidance on leading team meetings or one-on-one meetings
A mentor can be the "go to" person for the new supervisor; the person they can ask questions of in a safe environment. Someone who can role play with the new supervisor.
An ideal mentor is someone who has been in a supervisory role in the past and understands the challenges of starting such a role. Someone who has built relationships within the organization as well as trust with others. Someone who can provide guidance without judging the new supervisor.
As a best practice when we develop and launch mentoring programs at our clients, Abudi Consulting looks for people who are:
"Go to" people in the organization
Seen as influential in the organization
Have developed strong and enduring relationships with others
Are committed to the success of others