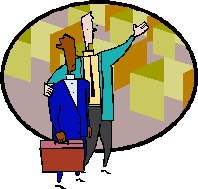 Too often I hear human resource professionals complain that they can't convince supervisors and other managers to be involved in new hire orientations. They just don't want any part of it! Often, when you start talking with supervisors and managers, they don't really understand the point of new hire orientations. From their perspectives it is about filling our benefit forms, getting accounts to systems and understanding employee policies. But new hire orientations are so much more than that!
When new hires are properly integrated into the organization, they are much more productive sooner than those who do not have orientation programs. They adapt quicker to the culture of the organization and are better able to make their way around both formal and informal processes and procedures. And they are happier employees!
Here are some important ways that supervisors and managers can contribute and participate in new hire orientation programs:
Arrange for the new hire to be trained in specifics to the job they will be performing through partnering them up with a current employee or training the new hire themselves.
Introduce the new hire to co-workers and enable for time for current employees to get to know their new co-worker.
Take the new hire out to lunch to get to know them and arrange for coffee or lunch with co-workers through the first few weeks on the job.
Regularly check in with the new hire once they have begun working on their assignments to ensure they are doing well and to provide constructive feedback on performance.
Track how well the new hire is fitting in with the team, diagnosing and solving issues that create conflicts among the staff.
It is essential that supervisors and managers are involved in new hire orientation! There is so much they can provide new hires that no one else in the organization are able to do to ensure they are successful in their new role.