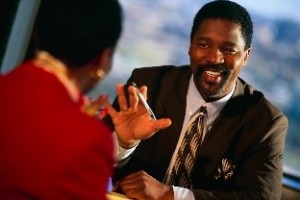 Read Part I for background information.
You need to change everyone's perception of you. What are you going to do?
In order to move forward in this particular situation, consider apologizing to colleagues for "plowing ahead" with your ideas and suggestions. You might note that you are excited about the potential and simply got carried away and that you would like to step back and start again.
When joining an organization, make the time to get to know others and the organization before proposing ideas and suggestions on projects and initiatives. Building relationships is absolutely essential to get support and buy-in for initiatives you want to launch. You don't want to join a new organization and immediately give others the impression that you know the best way of doing everything (as if the organization has been doing it wrong for years.) While there likely are better ways of getting work done, you need to understand how and why things work as they do, understand the culture, and build relationships to get support to make changes. Even if you are brought in to make changes, take the time to understand things first.
Build relationships through:
Asking colleagues to go to lunch or have coffee
Having lunch in the cafeteria or break room where you can socialize with others
Ask to attend department meetings of colleagues where you can learn about their successes and the challenges they face and understand their goals and objectives (this enables you to align potential projects or initiatives to how they may help a colleague address a challenge or achieve a goal.)