I need to get control of our virtual team meetings!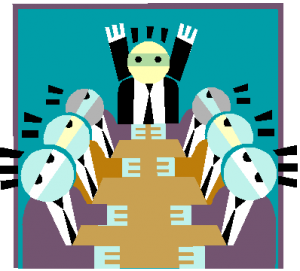 The members of your team have great ideas and are engaged, but every single one of your virtual teams meetings is out of control. Team members are always interrupting each other's ideas to shout out their own. No one bothers to build on any one's points; rather they jump in with their own suggestions and effectively stop discussion that might continue on some great ideas. Agendas are never followed and decisions are not getting made. Little work appears to be getting done on the project. This team is not making sufficient progress.
What is going on?
How can it be fixed to ensure this team initiative is a success?
What are your thoughts on the questions above? Please share your ideas in the Comments field below. Part II of this post will respond to the problem with some potential solutions/ideas to consider.