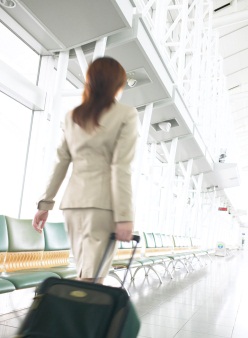 When we take on a new initiative, we may consider the need to socialize and get the buy-in of those co-located, but we tend to forget about remote offices. We need to get our remote employees engaged. Commonly I hear from my client's remote offices that they feel disconnected from the main office. This is especially true when there are major change initiatives about to be launched. The remote offices often feel as if they are left out as, in most cases, they are communicated to via email or via a conference call. There is no personal connection.
Even if you are using a variety of ways to socialize an initiative – such as via email, a company portal, virtual meetings, conference calls – make the case to get on the road! Even if you can only make one trip to each remote office that will be of tremendous value! Once there, find your champions and make them the point of contact for the office moving forward.
When you visit the office – spend at least two days at the location. Here is what I like to do in those two days:
Send to the office background information to educate them on the change initiative – the "who, what, when, where and why." This enables people to begin to understand what is happening and formulate questions prior to my coming to the office to meet with them.
Schedule department or small group meetings on the first day I'm in the office. If possible, for smaller offices, I'll try to arrange an all staff meeting.
During these meetings I do a presentation on what is happening and why. I cover the benefits of the change initiative for the organization but also, and most importantly, for the individuals within the organization. I often invite a sponsor (one of the executives in the organization) to join me on the road trip.
After the presentations, I let folks know I'll be around for another day. This enables me to spend time in the office getting to know folks and having conversations one-on-one throughout time I'm there.
For the rest of that first day and the second day I hang out by the coffee machine, water cooler and have lunch in the cafeteria. I want people to feel comfortable coming up to me with questions or concerns.  I reach out to folks to get their thoughts on the initiative.
After this time, I have usually found a few champions who can help by being the local point of contact. I arrange for regular phone call or virtual meetings with my champions so that they can help spread the word and keep their local office updated. I also make sure they are recognized for this work they do as it is of great value and, I will tell you, without these folks many change initiatives I lead would not be as successful as they have been.
If a change initiative may have a negative impact on folks, I still want to take the steps above. However, I want to understand beforehand what will be done for those who will be impacted negatively – e.g. opportunity to take on another role in the company, support in job searching, etc. Don't try to find when there will be a negative impact; I guarantee you employees are already well aware!
Remember – socializing initiatives ahead of time is essential to build trust with employees and get and keep them engaged. For remote employees, you may need to spend more time doing this – it is time well spent.