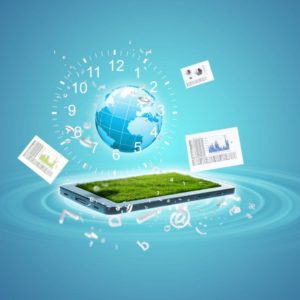 It is possible to reduce the amount of non-value added work done by Human Resources (HR) by utilizing an employee portal. When the amount of non-value added work is reduced, HR is better able to focus on more strategic initiatives.
Consider that HR is asked any number of questions on any given day…
How do I file for medical reimbursement?
Do you have the forms for requesting time off?
Who do I contact for dental claims that were rejected?
What holidays do we have this year?
And the list goes on! While it is important for HR to have regular communications with employees, it is preferable if those communications are more substantial. For example, checking in on how things are going overall, engaging employees in conversations around how HR and the organization can better support them or in ensuring professional development and career growth opportunity conversations are happening.
Employee Portal
Through the use of an employee portal, HR can provide employees with easy access to a variety of information, including
Benefits coverage and related forms
Other relevant forms (vacation requests, disability, performance reviews, etc)
401K information
Access to training programs and webinars as well as registration links
Suggestion or feedback online forms
Relevant process information, such as onboarding new employees, performance reviews
Other FAQs
Access to information specific to individual employees such as their own performance reviews, job description, career path progress
An employee portal has any number of uses within the organization. In particular, for employees, a portal provides "one stop shopping" to get answers to their questions or to seek information. For HR, an employee portal reduces the number of daily questions into the HR function; enabling them to focus on more strategic initiatives that add-value to employees and the organization.