Reviewing Processes for Improvement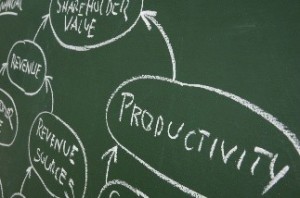 The beginning of a brand new year – full of promise for your business. And a great time to review and update your business processes.
I met with a new client just after the New Year to discuss process improvement initiatives in their organization. The organization does very well – runs efficiently overall, makes a nice profit and has money set aside "for a rainy day." Their reason for reviewing and looking at potential updates/refinements to processes? "It's just time we do so – it's been awhile. [side note: it's been 5+ years.] And we are sure there are improvements to be found! Plus, we haven't documented all of our processes." How refreshing! And they are absolutely correct – there is undoubtedly a better (new and improved way) of doing some of the work and by documenting the processes, we'll find those better ways.
We are meeting with the executive team's direct reports and their immediate managers to map out current major processes within their respective departments. This will be done within the two months. From there, we'll meet with core groups of employees from each department (those who actually are doing the work!) and validate the processes we have documented with them.
From there, I'll be leading a project team comprised of individuals from each department (management and non-management level) to look for improvements. We want to be sure whatever is done in one department doesn't affect another negatively. Cross-functional representation on the project team will be essential.
But first…..we'll be kicking off this initiative by notifying the entire organization about what we are doing and why. It's important for us to socialize it with them organization because we need their support, commitment and buy-in. We are doing this through an email and posting information in a special section on the internal portal.
So…how about you? Is it time to review the processes you have in place for getting the work done within the organization?