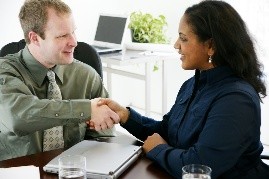 While much of the time we don't expect the project sponsor to be hands-on with a project, it is of value if they are more involved when working with new project managers. A new project manager needs significant support to be successful managing their first project and the sponsor can provide this support by:
Assisting in the selection of team members
Helping to facilitate team and stakeholder meetings
Being a coach to the project manager
Assisting in managing expectations of stakeholders/providing insight into key stakeholders
Helping to solve problems and get decisions made
Assisting in resolving issues with team members
Of course there is a balance to be achieved. As the sponsor, you don't want to hand hold the project manager or get involved when it's not needed. Spend time before the project starts to understand what the new project manager needs to be successful. Check in regularly – one-on-one – with the project manager as the project moves along; you'll find that you will need to spend less time as time goes by and the new project manager settles in.